Portugal, 2015: All Switched-off for a Week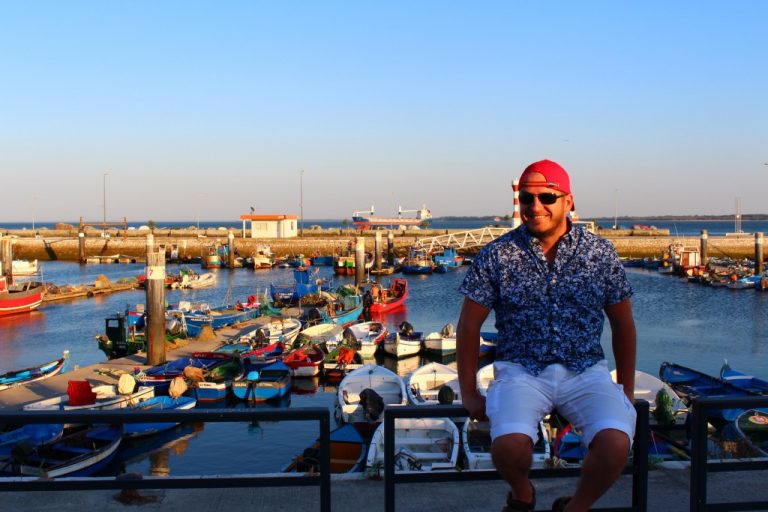 I dealt a lot with topics around motivation nowadays. It is a rich subject in itself, no question. Discovering what might drive someone towards extraordinary achievements or block others all the way down to being switched-off. Not that I know anyone of the latter set but I definitely met some who miss the "suspend mode" – family feature (maybe bug). Anyway… Portugal is the 32nd country I visit and just about the perfect choice for a whole week. The term – passive rest – was, by the way, explained to me by one of my fitness instructors in 2011. She is a hot iron trainer and as such, she believed that one needs a totally switched-off week from time to time. This kind of fun is not about going to a pre-selected set of spots in the region, not about discovering local stuff or going running every morning, but basically doing nothing special.
With the desire of implementing the above, I looked at my frequent flier balance in 2014 and figured out that the most distant, yet unseen country I could visit on that was Portugal. The problem with flying, however, is that you sit into an aluminum tube, get a door closed on you in your hometown, and they let you off in another, in a matter of a few hours. That does not include a sightseeing option for Tuscany, Nice, Monaco, Provence, Andorra, etc. Enough said, I drive!
Setubal, Portugal
And I just ended up in at the Peninsula of Setubal, near to Palmela. I decided to go for a countryside villa this time, easy to reserve at a major provider for real estate rental. The house is in the middle of a grapeyard, at the top of a hill, giving you a pretty nice view to the surrounding national park.

As mentioned earlier, I did not intend to do anything special here except for exploiting one particular aspect I was quite interested in – local cuisine, seafood, wines and such.
Not that I would feel like going from restaurant to restaurant but instead, making fresh barbecue food to everyone who joined me for the fun. And I heard of it before, Portugal is mentioned in the highest regards in terms of food and drinks. Off we went, and got the raw material from the shop.
The venue is a hilltop villa, made of stone, whitewashed and heavily surrounded with flowers and stuff. It looks quite amazing with a Central European eye. The original purpose of the property was wine making. I actually had the opportunity (and not the pleasure) to taste the product. Those who know my taste regarding wines – and I'm often challenged for that – would not feel surprised about me not hyping a bottle of red. But even if so, I had to buy this product category at the shops instead of attacking the cellar.
The house is quite prepared for extreme summer heat. It features covered terraces, all naturally styled with flourishing plants of evergreen and such. There's no AC and so far nobody lacks that.
Dishes can be served in the open air, most of the food can be made on the charcoal grill.
Sunsets are just surreal and having no neighbors, it is quite fine to play the guitar, which you can bring without any fuss if driving here.