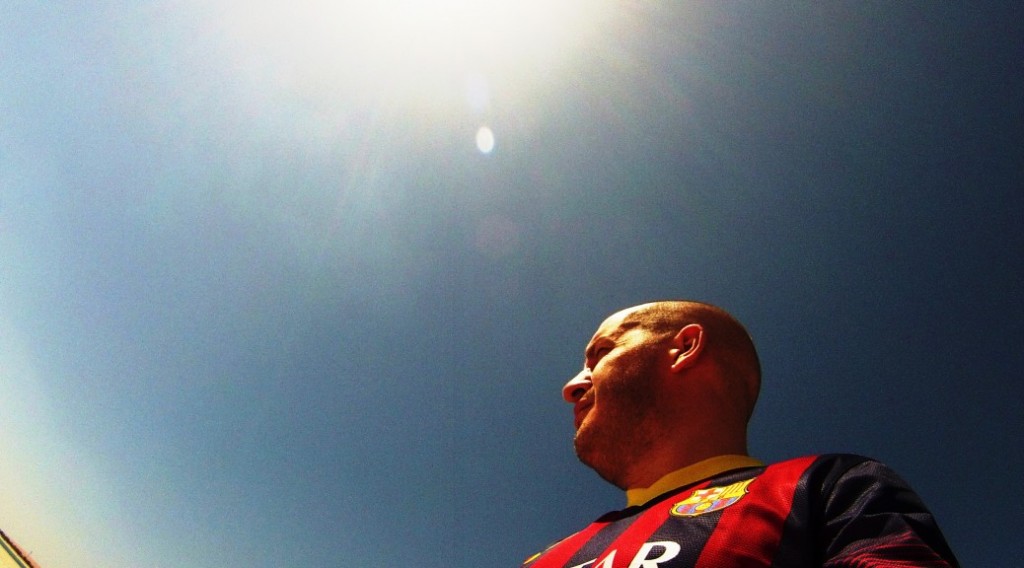 While reading some "inspirational" papers on-board, I often come across two remarkable cities of the Middle East – Dubai and Abu Dhabi.
Most of the fun there – like theme parks – I would consider as out of scope for me, though Abu Dhabi was a pretty good experience.
You can find many details on the city itself at: http://en.wikipedia.org/wiki/Abu_Dhabi
From my personal aspect, Abu Dhabi was extremely hot. And we're talking about early Springtime, when you're not really doing much of water sports and such in mainland Europe. I stayed at Yas Island, the entertainment core of the city.
Yet, just a couple of minutes of driving can get you to the edge of nowhere:
I arrived almost right after the Red Bull Air Race – something to regret. The Corniche looks amazing anyhow, such an event must really turn it upside-down.
Anyway, I managed to check out some of the architectural highlights of the city, like
Sheikh Zayed Mosque. This was actually one of the most fantastic buildings I have ever attended.
And now that we're at buildings, this is something that kept catching my eye while driving.
The "Coin Building" is the first circular skyscraper of the world.
The best facility for active stuff was undoubtedly Al Forsan, where you have access to a number of sports, ranging from horseback riding to shooting. I opted in for the latter, and some wakeboarding, of course. The lakes look brand new, and the artificial pools (there are actually two) are covered with very fine grass imitation. This is definitely one of the highest quality cable parks I have ever attended. Dress code, however, seem to be non-negotiable:
Abu Dhabi is absolutely fine for killing time. After a couple of days however, you might find that you're just repeating yourself. So, instead of an extended stay, it would rather be worth returning from time to time. One of the major future events is the the third 2014-15 Volvo Ocean Race stopover, which Abu Dhabi is the host of, maybe the right time to take a trip back here again.